09/17/2021
FundLoans is dedicated to providing a lending experience that is focused on, "Excellence, a Team-Oriented Approach, Outside the Box Thinking, and Innovation".
The FundLoans team works to provide Jumbo Non-QM Loans. ​This is achieved "through excellence and outside the box thinking…" It is clearly stated on their website, www.FundLoans.com, that their "… company's mission is to show mortgage brokers that our client's reputation comes first and delivering on what they promise is vital."
To accomplish this endeavor, and provide the highest quality of service to their clients, the FundLoans team needed a CRM that would work for them – not against them. Prior to working with Platinum Cubed, the team was using Jungo to meet their CRM needs.
Though Jungo offers a solution that can work for a time, FundLoans found they needed something more. They needed a tool that would provide seamless integration with Encompass and automation for their Account Executives.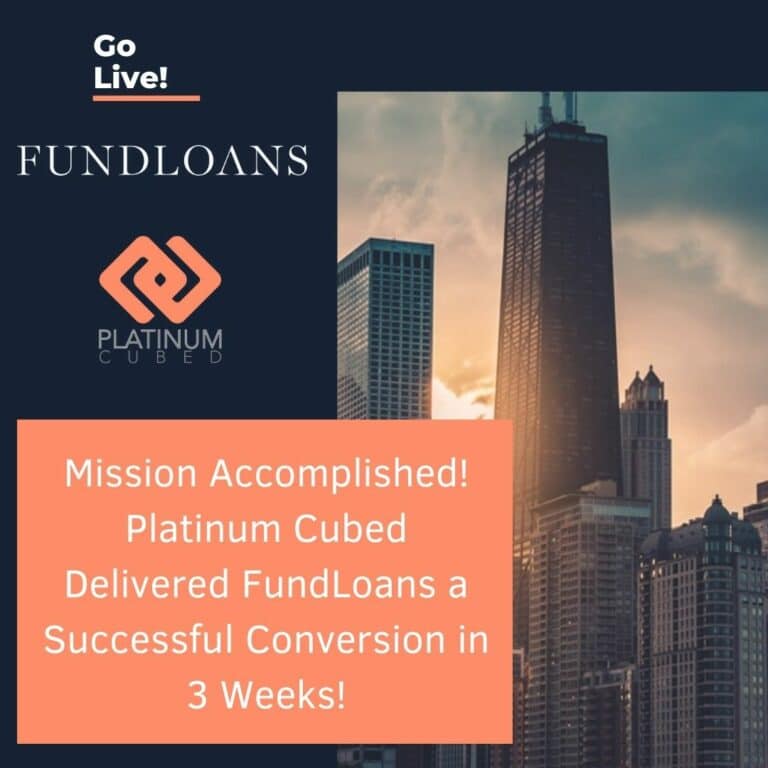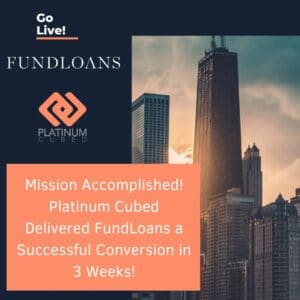 Not only did the Platinum Cubed team complete conversion from Jungo to Salesforce Sales Cloud for FundLoans, but we did it in 3 weeks!
Today, FundLoans is able to track the complete process for each loan, all client communication, and have a streamlined workflow which makes them more effective than ever!
We are happy to announce that the FundLoan project is Live and they have started their 2nd project with Platinum Cubed. We are excited to share that their Encompass, Optimal Blue, and HubSpot integrations are underway. We look forward to continuing to serve FundLoans and help them reach their goals!