03/12/2021
Advanced Time Segmentation (ATS) came to Platinum Cubed in the fall of 2020 looking for a solution to help them become more efficient with their data collection and analysis. To help their investors succeed, ATS takes a multi-level approach to financial planning. This approach allows investors to have long-term, stable and predictable income while waiting for future growth of other investments.
ATS wanted a solution that would allow their growth to EXPLODE! Platinum Cubed created a solution for their specific needs so they could scale through technology rather having to add to their head count exponentially. 
Platinum Cubed created an extensive database of Cetera financial brokers so ATS could start tracking all their contacts in one place. This database is a vital tool for success and growth for ATS. As a proprietary trading ideology, Advanced Time Segmentation blends different financial products and strategies together to achieve time based monetary results with little worry about current market conditions. 
A Solution That Provides: Data Collection, Tracking, Communication and more!
ATS's new solution doesn't just focus on data collection. As a company, ATS also sells their "system" to other financial professionals and have to track their professional education status and maintain consistent communication with them. The Salesforce solution that Platinum Cubed implemented provides one place for them to do this. It is not just utilized for data collection alone, but to improve tracking and communicating with their financial professionals as well.
Today, Advanced Time Segmentation is Equipped With the Tools They Need to Scale in 2021 and Beyond!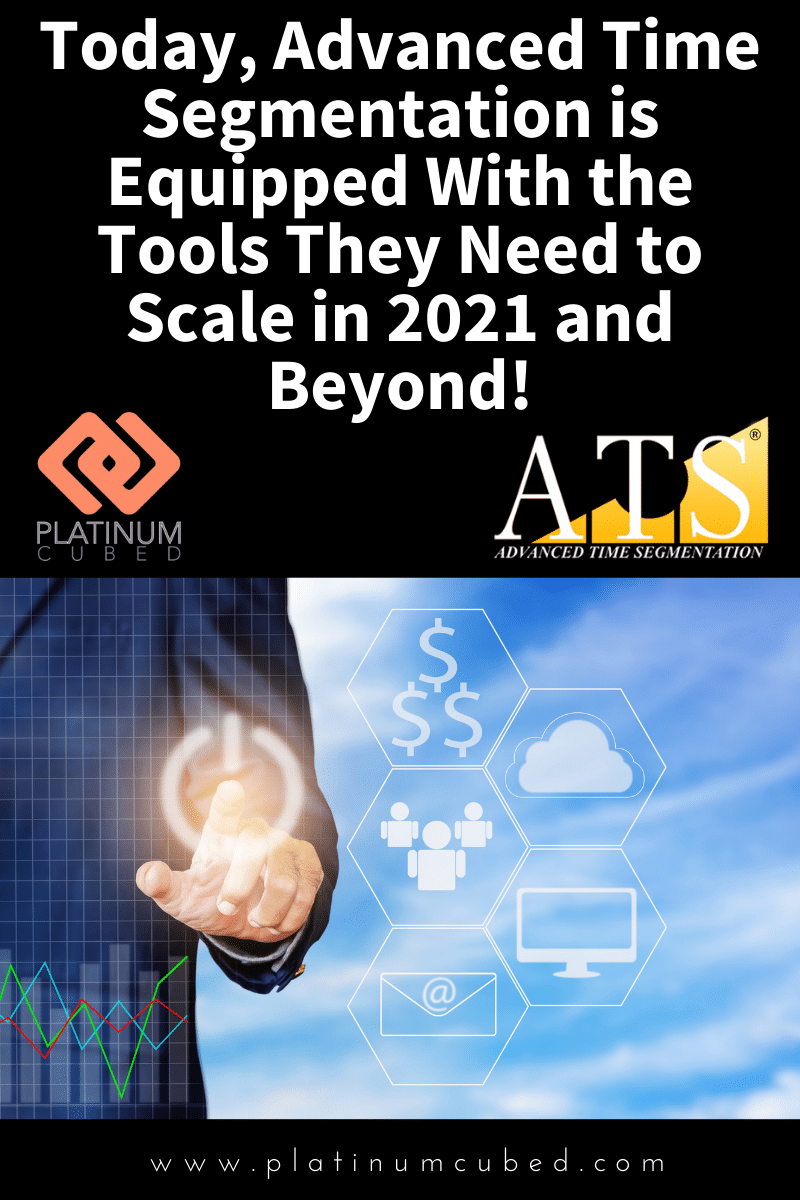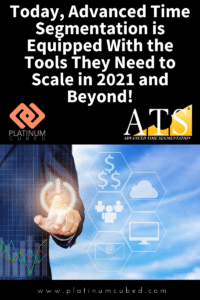 ATS is focusing forward to help their investors and their team succeed. They are now equipped with the tools they need to scale in 2021 and beyond! For their investors, this means that they will be able to make decisions based on data that is being tracked more efficiently. For the financial partners they sell their system to, this means they are able to ensure there is a consistent communication strategy in place and that these financial professionals are set up for success by completing all the required training. The ball is no longer being dropped. 
Platinum Cubed Offers Continual Support ATS Can Count On.
As a team, Platinum Cubed is always looking to help out clients with continued support even after our projects are completed. After the new Salesforce solution was implemented, ATS requested assistance with an Outlook integration after our contract ended. They were very happy, and thankful, we were willing to assist with this after our initial project had been completed. 
Overall, this is a formula that works for ATS and their team. Their new Salesforce solution is multi-faceted and will allow them to continue to grow for many years to come!