06/02/2022
The Salesforce AppExchange is up and running! This is an exciting new opportunity for the end-user to connect with companies, like Platinum Cubed, to help them implement and manage their new or existing Salesforce CRM.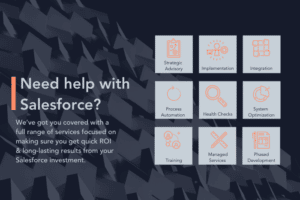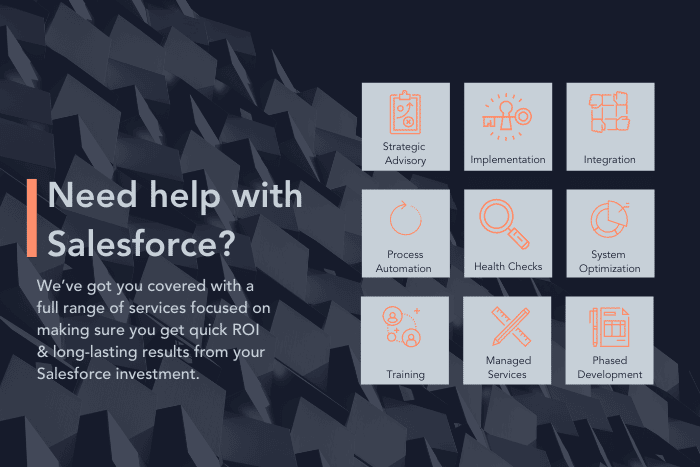 We are excited to be part of the Salesforce AppExchange and to be listed as a partner for Real Estate and Financial Services.
On the AppExchange, you can find our services, learn more about our expertise, and read customer reviews. What's more, as part of the AppExchange, we are featured as a Salesforce Partner which means that we are certified and recognized for the work we do with their platform.
Platinum Cubed – Salesforce Partner for Real Estate & Financial Services
As your Real Estate and Financial Services Salesforce specialist, we understand what your business needs from your Salesforce consultant. We also understand that no two businesses are the same, so we make sure our team takes the time to listen to how your business runs so we can be sure to create an implementation that will optimize your business.
Your CRM should help your teams be more efficient and provide more value to your clients and customers. If it's weighing you down and causing more confusion than anything, let's talk!
Many companies aren't getting the most out of their Salesforce implementation. Go to our AppExchange listing now, and see how we can help you and your team provide high-quality, customer-centric service to your customers and clients.

Why Choose Platinum Cubed Highlights?
Not only do we specialize in the Real Estate and Financial Services industries, but we also take pride in making technology work for you! The solutions we build are designed to solve the challenges you face in your field. We are also determined to create solutions that deliver the results that are most important to you.
Platinum Cubed is woman-owned and client-obsessed. You could say we came for the tech and stayed for the relationships we've built with our clients. We love Salesforce, but what drives our team is seeing our work's impact on our clients' success such as that seen with GT Securities, CoastEdge Partners, and many more!
If you're ready to work with Platinum Cubed, contact us today!