09/10/2021
We are pleased, and honored, to announce that we are working with Operation Red Dot!
Operation Red Dot is a real estate firm founded by military veterans with the mission to, "Educate, Empower, and Advocate for Real Estate ownership." They specifically are in business to help veterans buy, sell, or rent to own properties.
This dynamic team is growing fast and is ready to make a wider impact.
An impact that can penetrate nationwide.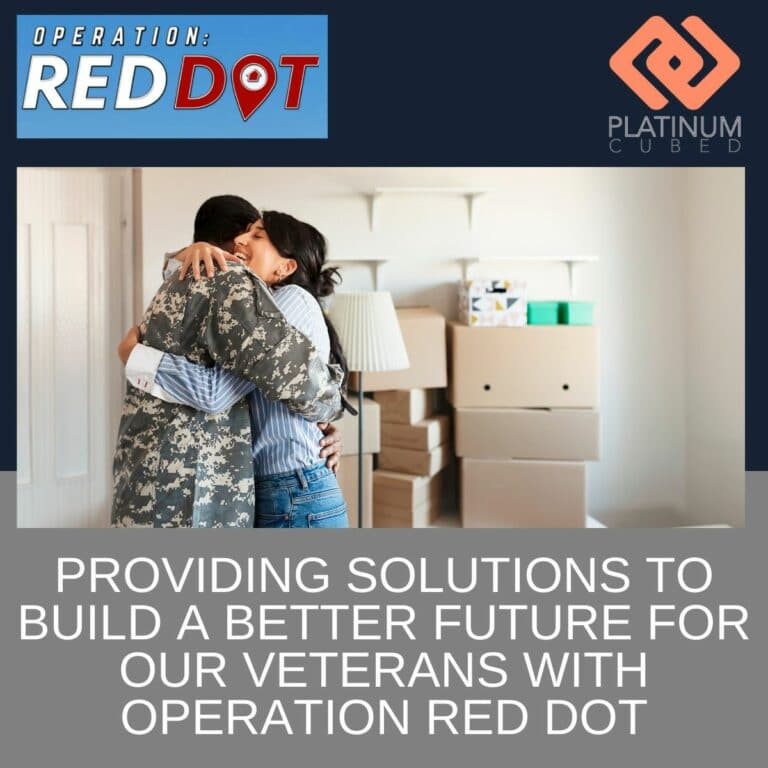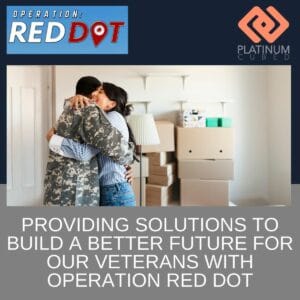 As they look to expand their reach beyond Washington State, the Operation Red Dot team needs a tool that will work FOR them. After a rocky start to their marketing cloud implementation, ORD found Platinum Cubed and decided to pivot.
James from ORD summarizes his engagement with us, thus far as: "You can't find a sharper team. Excellent project management, communication, and deliverables". We look forward to a long partnership.
It is our priority to implement a Marketing Cloud that will enable them to access everything they need in real-time, share information freely and instantly, while also turning leads into clients faster than ever.
Operation Red Dot was created by Veterans to serve Veterans. It is our pleasure to serve their team and help them reach their fullest potential as they look to help Vets secure housing nationwide.