07/12/2021
Email integration is a pivotal component of any Salesforce implementation. Due to the importance of this integration, Platinum Cubed works to ensure our clients understand all available integration options to ensure success. Initially, companies may not realize just how valuable this step is to their team. Though you may have an understanding of why you need a strong CRM platform, you also have to understand what options you have for email integration. 
Below, we will discuss what email integrations exist for Salesforce and how they can be implemented to make your team as effective and efficient as possible. 
"Time is more valuable than money. You can get more money, but you cannot get more time." ~ Jim Rohn
Everyone's time is valuable. Your time, your employees' time, and your client's time. Your team only has some much time to give to a project or client. When time is wasted, it can be extremely costly.  
As the saying goes, "Time is money." When you are wasting time updating your CRM with the data, meeting schedules, contacts, and conversations between customers and other employees about a project or loan, you are wasting precious time. In turn, you're throwing away precious dollars.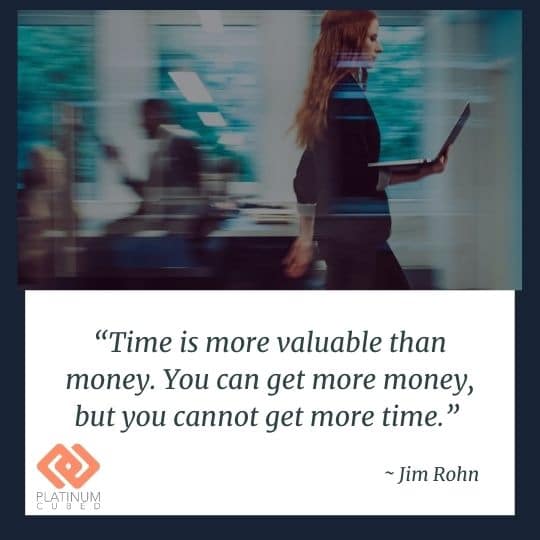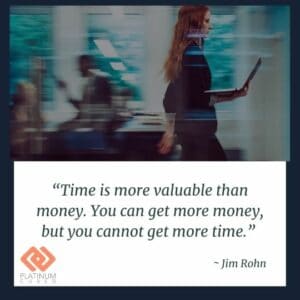 Your email integration can improve the customer experience.
Your focus, like ours here at P3, is the client. Providing the client with the best experience is the top priority. The truth is, however, that experience and their likelihood of coming back to you is drastically impacted by how you value their time. 
Also, in the real estate and mortgage industries, wasted time could lead to missed opportunities. Referrals, leads, and current clients could be lost if they feel their time will be wasted when working with you. 
What's more, when we rely on humans to properly enter data, upload emails, and post notes things can get missed. This too can impact the bottom line.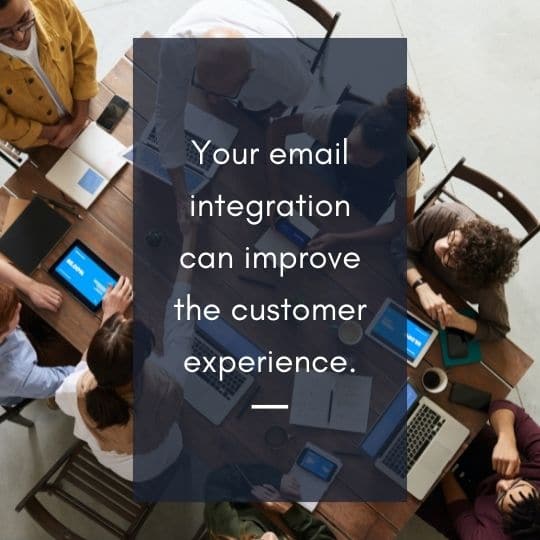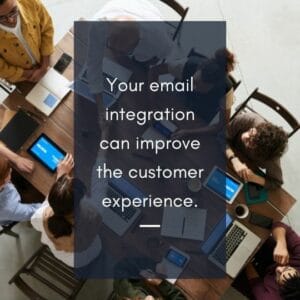 How can email impact your team's effectiveness?
So, how can your email integration impact your effectiveness? The first step is to gain a better understanding of what integrations are available. 
Let's take a look at the integrations that exist for Salesforce and how they function for the end-user. Then, you can have a clearer picture of how each option can impact your team's effectiveness long term. 
Salesforce Outlook Integration and Einstein Activity Capture (EAC)
The Core Integration Offerings
Salesforce For Outlook
Salesforce For Outlook (SFO) is an outdated functionality that preceded the new "Outlook Integration". Salesforce for Outlook, which had a "Salesforce Classic" UI, allowed a user to create and modify records from a "side pane" within the outlook application.
SFO was unique as it synced contacts and events without the need for any other functionality. As technology continued to progress, Salesforce for Outlook became slower and buggier until it was discontinued in 2019.
Salesforce Outlook Integration(Formerly named Lightning for Outlook)
The Salesforce Outlook Integration is a new and more modern product offering from Salesforce to connect Outlook and Salesforce. Much like its predecessor, Outlook Integration allows users to create and modify records from a "side pane" within the Outlook application. 
The Salesforce Outlook Integration has a modern UI and much faster speed which improves efficiency. Without any add ons, the integration allowed users to manually log emails into Salesforce. These logged emails were stored as "Activities" on the corresponding related record. This integration, however, does not sync Contacts and Events between the two systems. It does, however, support Gmail as well.
Make it Personal with Add On Functionalities 
Though the initial integration helps improve your team's effectiveness, adding on other capabilities and features are great ways to make the integration personal. Customize your Salesforce email integration by adding on one or more of these functionalities: 


Lightning Sync
Though Lightning Sync is still used, Salesforce is actively retiring the functionality and is preventing new organizations from utilizing it. Lightning Sync added functionality to the Outlook Integration including configuring syncing of Contacts and Events between Salesforce and Outlook. In 2020, most Salesforce instances were using a mixture of the Salesforce Outlook Integration along with Lightning Sync. Lightning Sync did not include any Email Logging Functionality. 
Einstein Activity Capture
Einstein Activity Capture, otherwise known as (EAC), is a much more streamlined and user-configurable version of Lightning Sync. Einstein Activity capture will automatically log emails, sync contacts, and events. When an email comes into Outlook, EAC will automatically compare the "From" Email to any Contacts in Salesforce and log the email. EAC will also automatically log outgoing emails based on the "To" field. 
A point of frustration with EAC is that logged emails are not stored as "Activities" and though they are visible in Salesforce, they are technically stored in another Cloud Storage. Though EAC comes with productivity dashboards, it has made holistic activity reporting much tougher. EAC is the sync functionality of the future for Salesforce. 
Salesforce Inbox
Though usually pitched and sold along with the Outlook Integration and EAC, Salesforce Inbox is a paid add-on functionality that allows a user to do more from their "Side Pane" in Outlook. Along with adding functionality to the side pane, there is also a dedicated Inbox Application. 
Inbox also brings additional productivity tools such as email templates, email scheduling, and the much appreciated "Availability" feature. The availability feature allows users to send an email recipient multiple time slots based on the sender's calendar to schedule a meeting. Once the recipient chooses a time slot, Inbox automatically generates an event and puts it on both the sender and receiver's calendar. Salesforce Inbox can take more time to set up than other Salesforce email functionality offerings but can supercharge a Sales user's workflow.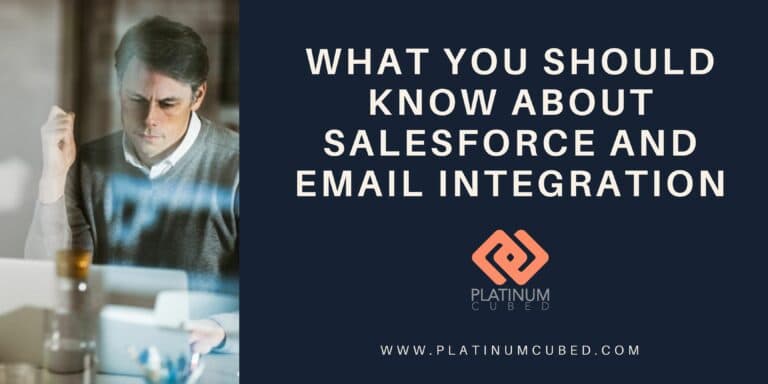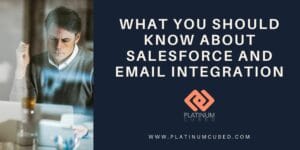 Let's wrap it up!
In summary, it's important to understand the difference between the different email integration offerings from Salesforce and what add-on functionalities are going to work best for your team. For Platinum Cubed, having the ability to accurately sell and recommend a functionality to a client can save a lot of time and confusion. 
Typically, we will recommend Outlook Integration as an initial offer. This will allow the client to become comfortable with the way Outlook, or Gmail integrates with their Salesforce implementation. Then, if they like it, we suggest they add EAC. 
It has been our experience that clients learn the Outlook Integration quicker when we ease into it. Adding any add ons from the outset has led to confusion and slower adoption. At Platinum Cubed, it is our goal to make the user experience the best as possible.
For more information about how Platinum Cubed can help you and your company with your email integration contact us today! It's time to make your team more effective and take your business to the next level.