03/22/2021
Salesforce is a complex system that is used to integrate multiple facets of your business such as data collection, communication within your team and with clients, workflow systems, finances, and more. It is a complex suite that allows there to be customizations to enhance your company's needs.
Why then, do so many Salesforce consulting companies make it seem as if there is an easy way to implement a solution that fits your business's unique needs?
Simplifying a difficult process doesn't always make it better, it makes it impersonal.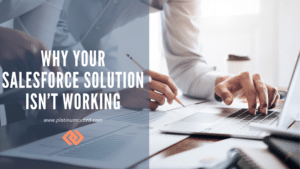 Some may look at a complex platform, such as Salesforce, and become frustrated. Thus, many companies simplify the key components to the point of making them a "one size fits all" solution. Though this may make the system as a whole seem more user friendly, it is really diluting the purpose behind using a CRM software that is so specialized.
There is no denying that implementing the right solution for a business is a complex process and having a process in place is necessary to ensure your own project management guidelines as a consulting company. However, many miss the difference between simplifying a process and simplifying the options.
At Platinum Cubed, we like to think of ourselves as the "Master Builders" of your Salesforce platform. In our previous blog, "Stop the Madness! Improve Salesforce with Platinum Cubed" we mentioned how we serve as, "… the 'instruction book' and guidance you've been looking for!"
You can read the full post here.
Simplifying the process versus simplifying the solution
When a company simplifies a process, they build a routine way of doing things that becomes second nature to their team. Take Starbucks for example. As a customer, you can walk into the store and you literally have hundreds of options for drinks available to you. They have a menu of typical selections, but there are hundreds of custom choices a customer can make to personalize their drink. As a customer, you feel like you're in control and choice matters.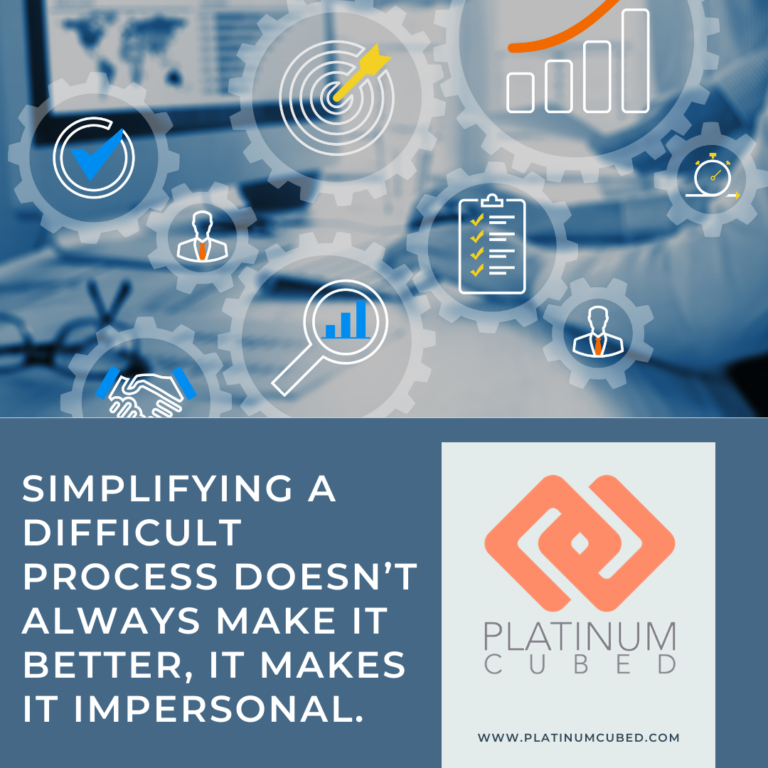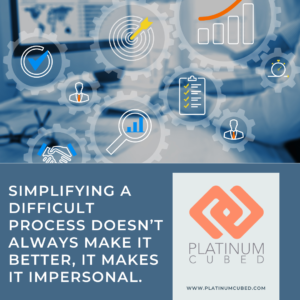 From the other side of the counter, however, the employees, or Partners as they are referred to at the company, are taught a specific way to mark drink cups so there is no confusion. There is one way of doing it, all the other ways create confusion because there are so many options. Simplifying this process creates less confusion, improves execution and allows the team to be more efficient overall while still allowing the customer to maintain the ability to have their drink customized.
The same should be true when looking to implement a Salesforce solution for your business. If a company is limiting your options, they aren't simplifying the process, they're simplifying the solution.
At Platinum Cubed, we use the same process to work our clients through a project ensuring they know they have the customizable options available. We want to make the process as simple as possible for the client, which is why we are the "Master Builder", but that shouldn't mean limiting their options.
When working with Platinum Cubed, you get a reliable framework that provides the starting point for your project while also allowing the flexibility to customize your project to fit your company's specific, unique needs.
Platinum Cubed's Project Framework for a 6 – 8 week Project
Week 1: During the first week of your project week focus on configuring Salesforce along with your business processes. We look to engineer a system that will fit the needs of your company and the day to day processes that make it run.
Week 2 and 3: Throughout the next phase of your project, we continue with your new Salesforce configuration, automating what process we can and data mapping. It is our goal to have this process completed by the end of week 3 so we can move on with your project respecting your time and needing to have a solution implemented in a timely manner.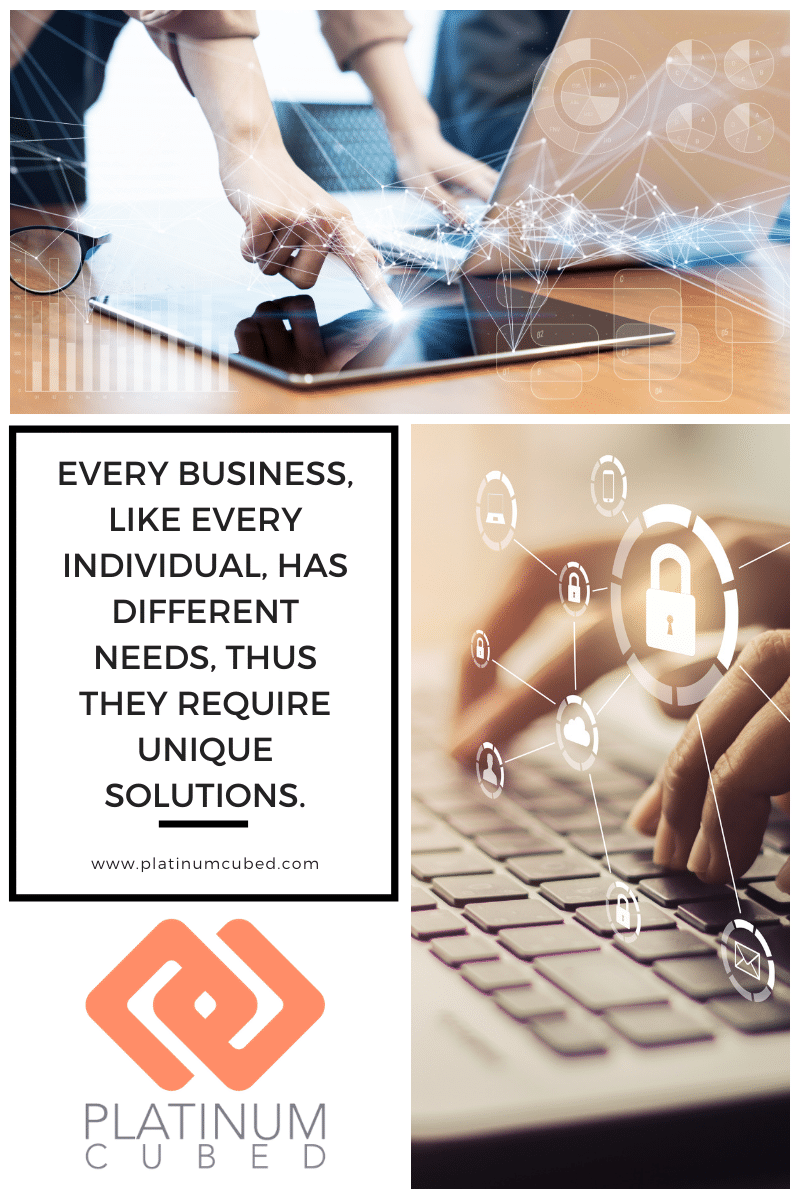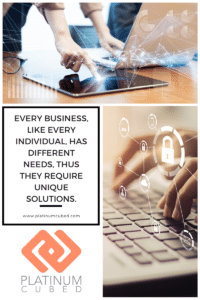 Week 4 and 5: Our team's focus for week 4 and 5 solely revolve around creating a dashboard that is user friendly and allows your team to interact with the technology intuitively. We also build the reporting features your teams will need to track projects, processes, tasks, and other vital components.
Week 6 and 7: These two weeks play a key role in the success of your project as we focus on End to End Testing and User Acceptance Testing. This is where we get your team on board and ensure that what we have designed fits their needs and works seamlessly.
Week 8: Go Live is just around the corner! During this last week, and phase, of your project we work to complete all of your company's data migration, end user training and system admin training. Last, but certainly not least, we GO LIVE!
As you can see, at P3 we offer a clear framework and process for our clients so that our process is streamlined and focused, but there is plenty of space within this framework to provide you with the customizations you are looking for to build a solution that fits your team's specific needs.
Every business, like every individual, has different needs, thus they require unique solutions.
No two businesses, just like no two people, are the same. Every client we have worked with has a unique set of needs that we get to adjust to. Even if they are in the same industry, every company uses their CRM a little bit differently to fit their specific needs.
If we approached every client with a list of solutions without any variance or room for customization, we would have a difficult time servicing our clients to the fullest. It just isn't possible.
Cookie cutter solutions lead to quick turnarounds, not results.
When all is said and done, offering a cookie cutter solution for any Salesforce Implementation is a shortcut. Though finishing projects quicker and helping companies "Go Live" in record time is a great sales tactic, it doesn't lead to results that will help your client be successful.
Some projects only require as little as two weeks to complete with Platinum Cubed while others may require 6-8 weeks, or even longer. The priority is serving the client, however, not creating cookie-cutter solutions that take little effort. Having a quick turnaround on a project may be do-able in some aspects, and when possible we make this happen for our clients, but if a project requires 6-8 weeks, we will be honest and transparent while sticking to the timelines to provide our client what they need.
Personalizing our solutions for each of our clients allows us to ensure they get what they need, not just what we want to sell.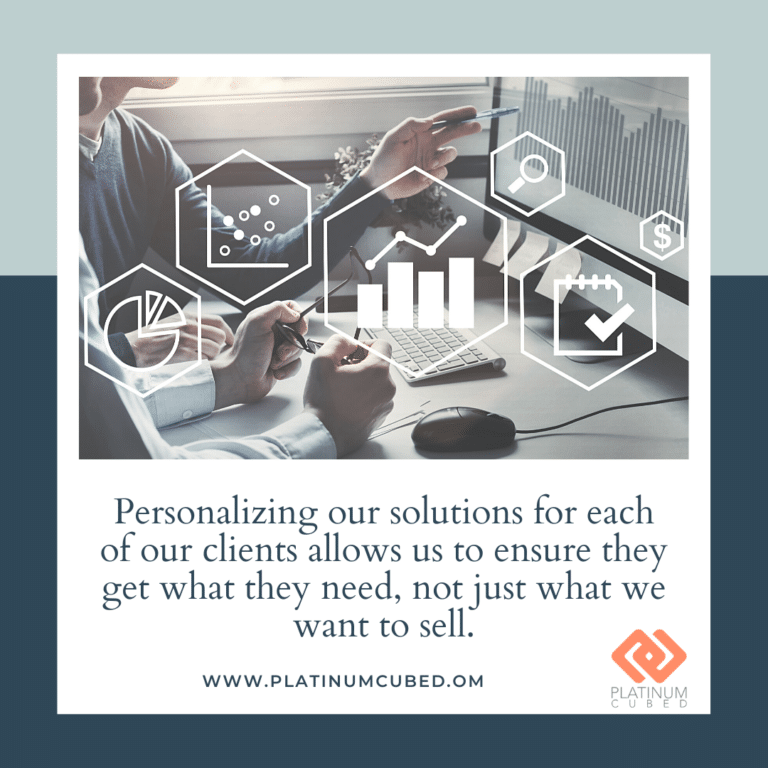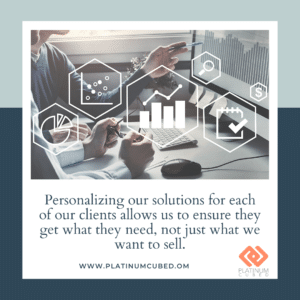 Clients want to feel the personalized touch of having a solution that is created specifically for their company. They want to know that you are building something that fits their needs, not something that fits what you want to sell them. At Platinum Cubed, we look to find ways to offer as much specification as possible for each of our clients. This starts with the initial consultation all the way through to completion of a project.
Our team is driven by client success. Coming with a viewpoint, asking deep questions and then listening to what the client's needs are to provide a winning solution. Then, we focus on meeting those needs and creating a solution around their unique team and workflow strategies. 
If quick and easy is what you're looking for, there are a number of options out there to fit those needs. If you're looking for a Salesforce implementation solution that is built specifically for your business's needs with customization options to help your business grow exponentially, let's connect today!
Our team is committed to making every moment of your time count which will lead to reasonable "Go Live" timelines for the project you come to us with. For some, this may be as little as two weeks, while others require a longer process. If you expect a quick and easy solution for a project that should take at least six weeks,  you will soon be looking for yet another solution down the road. Fast, easy, cookie cutter solutions may work in some industries, but at Platinum Cubed we focus on building a unique experience for each client to last you for years to come. Our focus is to provide you with a quality product that will meet all of your company's needs, not a Band-Aid. Are you ready for a high-quality, custom Salesforce solution that will impact the growth of your business for years to come? Contact us today to learn more about how we can help your company make that a reality.