03/04/2021
Many of our clients are looking for a new Salesforce implementation. They either need a new platform installed all together or they are looking for an upgrade. What happens, however, when an acquisition occurs and you need to migrate platforms?
Platinum Cubed is fully equipped to meet these, as well as the other unexpected needs our clients face. 
Recently, eCapital acquired a company who had been utilizing Salesforce. This is great news! Growth and scalability are on the horizon. What's even better, both companies utilize Salesforce already. On the surface this may sound like the perfect and seamless transition, but the need goes much deeper than that. With Platinum Cubed as the perfect solution for the integration, the difficult details of this migration is in safe hands.
Platinum Cubed has been tasked in supporting the merge of these "environments" to create the most streamlined solution possible.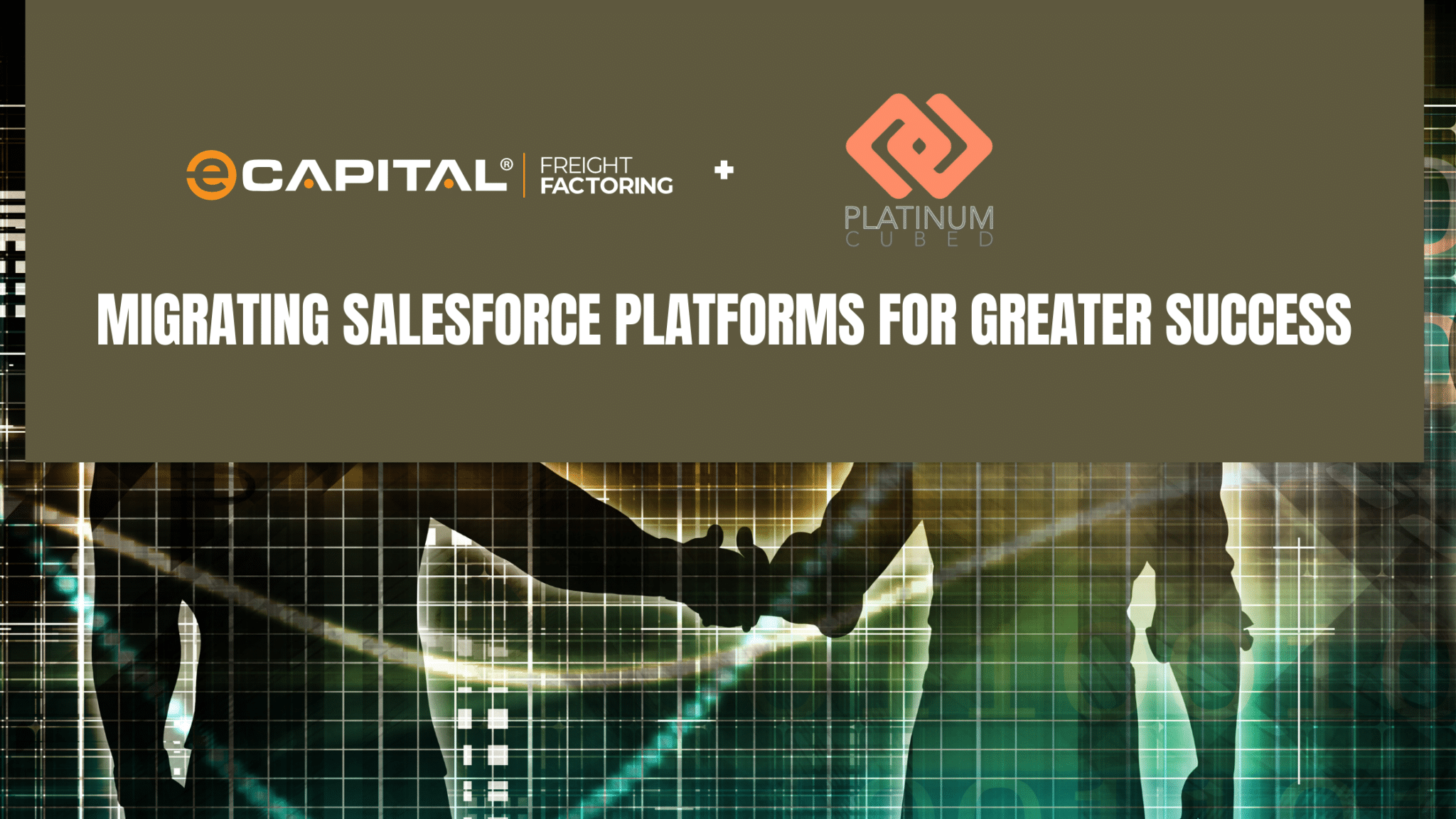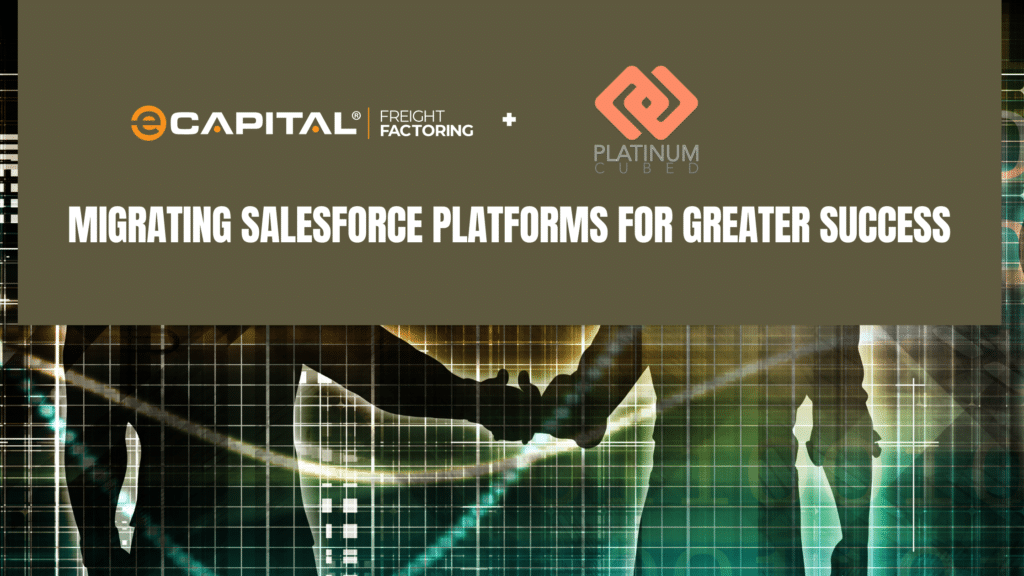 At Platinum Cubed, we are determined to find a solution that meets each one of our client's individual needs. At eCapital, they were in need of a solution that would ensure that  the correct branding and marketing goes out for each individual business. This is a key challenge we are overcoming in creating a solution for eCapital. 
eCapital is going all in on implementing a resource that will help their teams become more agile while cultivating stronger relationships with their clients. This new migration will provide more accountability to team members and will ensure that "the ball isn't dropped" on any level while also ensuring that the right message is going to the right clients from the right company. It's a vital, yet complicated, piece. When dealing with multiple companies, it is essential that the right information is coming from the right source. Any mix-up can be costly to the business, and more importantly, to the relationship. Innovation can be risky, but with the right tool in place success will abound. 
For eCapital, the right tool in place will allow for more innovation for years to come.
Lastly, their new Salesforce solution will allow eCapital to be innovative in their industry and will help them to find new, more creative ways to help transportation companies during these unprecedented times. Growth and success are products of innovation and change. eCapital is committed to being creative to help more companies reach their unique goals, especially during these trying times. Having a solution that will merge the existing eCapital Salesforce solution and the current solution of their new acquisition will provide eCapital the opportunity to innovate and serve like never before.