01/15/2021
We are happy to announce our newest client Insignia Mortgage. Insignia Mortgage is a leading lender in the mortgage industry in California. They pride themselves on their, "One size DOES NOT fit all" philosophy. Insignia Mortgage provides loans to fit the consumer's needs, and focuses on the individuality of each and every loan they handle – some of which are the largest loans provided in the state of California. They also handle complex loans which means they have to make sure their data and documents are organized to ensure execution is handled properly.
Currently, Insignia is manually entering data into multiple systems and across spreadsheets. This is not only time consuming, but opens the door for too many errors. In an industry where it is vital to be flawless with your data, the current processes aren't cutting it for Insignia and their team.
It's time to upgrade with Platinum Cubed's expertise to a more efficient and accurate approach.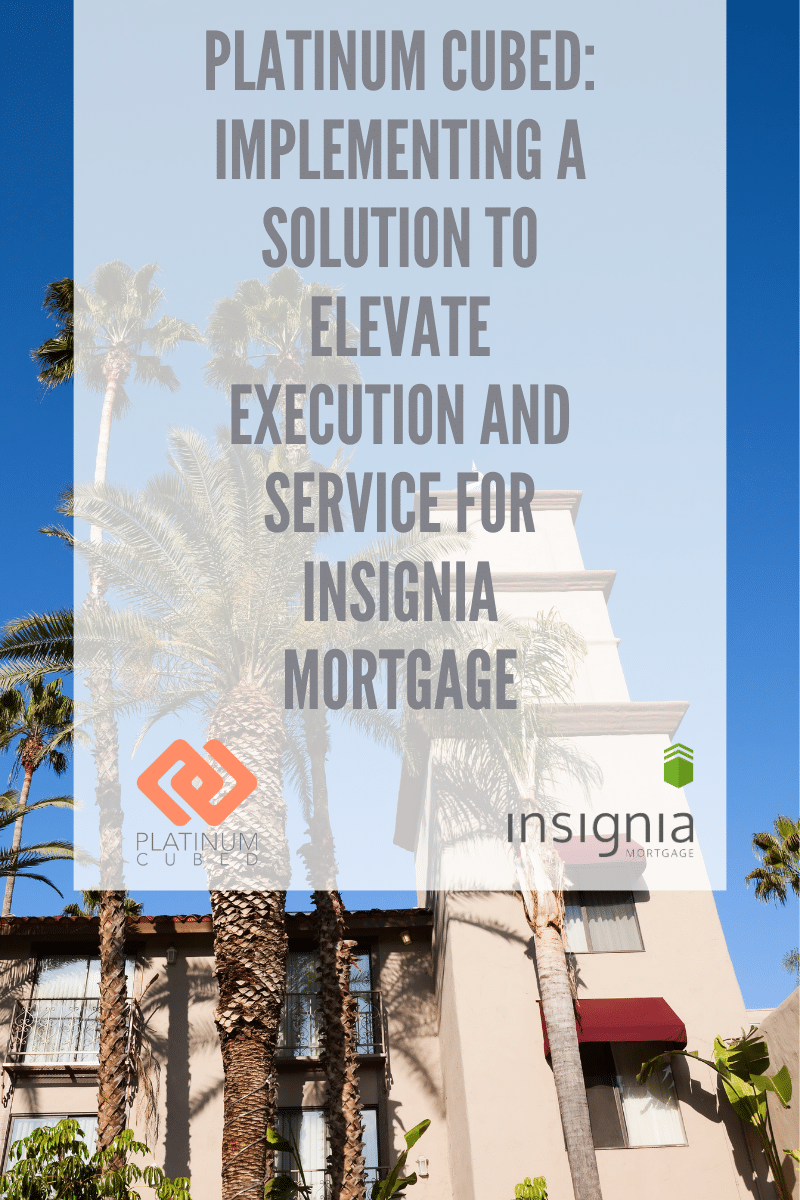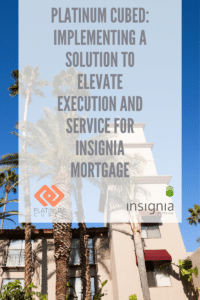 Platinum Cubed will be upgrading their Salesforce Sales Cloud to the Financial Services Cloud. This will allow them to enter the data once and have it populate into other systems as needed. Brokers will be completing the mortgage 1003 file directly in Salesforce. From there the information will integrate with Encompass. Lastly Salesforce will export the 3.2 file for upload into Lender Portals.
The goal of this implementation is for the broker to have a single point of data entry and an expedited process for originating loans. This will enable the broker to save time and execute each step of the loan process for their client with confidence. 
Once the new Financial Services Cloud for Salesforce platform is implemented and live, Insignia Mortgage will be able to focus on providing solutions for their client's that are streamlined and effortless. One size doesn't fit all, for mortgage loans or CRM platforms. We are excited to help Insignia execute their loan processes as efficiently as possible in 2021!